Alison Weir had a career in the Civil Service before her first book, Britain`s Royal Families, came out in 1989. She has since written fifteen other history books, including The Six Wives of Henry VIII, The Princes in the Tower, Lancaster and York, Children of England, Elizabeth the Queen, Eleanor of Aquitaine, Henry VIII: King and Court, Mary Queen of Scots and the Murder of Lord Darnley, Katherine Swynford and The Lady in the Tower: The Fall of Anne Boleyn. Alison has also written four historical novels, the latest of which, A Dangerous Inheritance, was published in 2012. Her books sell all over the world. Four of them have been chosen as Book of the Week on BBC Radio 4. Her last history book, Mary Boleyn, was published in 2011, and her next, a biography of Elizabeth of York, will be published in November 2013. In 2010, she published a short book, Traitors of the Tower, for the Quick Reads series for emergent adult readers. She is a Fellow of the Royal Society of Arts and Sciences and an Honourary Life Patron of Historic Royal Palaces. She has been a guest historian on many historical tours for English Heritage, and developed and led a Tudor Tapestry Tour for the Smithsonian Institute in April 2010 before setting up Alison Weir Tours Ltd. later that year (See www.alisonweir.org.uk)



Marilyn Roberts was educated at the University of Hull, from where she was awarded a Masters Degree in the History and Politics of the Administration of Education in England and Wales. After nearly thirty years in teaching and teacher-training she embarked on a new career as a writer and lecturer and is also a Collections Care Co-ordinator at Epworth Old Rectory Museum, childhood home of John and Charles Wesley. Marilyn's research into the Mowbray family, the original dukes of Norfolk, resulted in the publication of The Mowbray Legacy in 2004, and subsequent research on the family's London connections has led to two further books, currently in preparation. The first is concerned with Lady Anne, the only child of the last Mowbray duke, who as a five-year-old was married to the four-year-old Prince Richard of York, who later disappeared in the Tower with his brother, Edward V. The second book, which began as a search for Norfolk House in Lambeth - famously associated with the young Katherine Howard - developed into an interest not only in the house itself, but also in Agnes Tilney, Dowager Duchess of Norfolk, step-grandmother to both Katherine and her cousin, Anne Boleyn.





Nigel Jones combines the careers of historian, journalist, broadcaster and biographer. Born near London, he studied and worked in Germany, and has worked as an editor for the Press Association national news agency, BBC and Independent Radio, and satellite TV - and spent four years in the 1990s in Vienna, working for the Austrian Broadcasting Corporation ORF. He returned to Britain as deputy editor of History Today and BBC History magazines, and is now a full-time writer. His latest book is Tower - An Epic History of the Tower of London. Nigel has written for most national newspapers; he currently advises the Daily Mail on books for serialisation. His book reviews appear regularly in The Sunday Telegraph, the Literary Review and History Today. Nigel has initiated and presented TV and Radio documentaries for the BBC and Channel Four on Wilfred Owen, Patrick Hamilton, the roots of Nazism and the infamous SS Lebensborn children's homes. He is an experienced and accomplished public speaker. He has written historical essays for counter-factual books on the imagined premierships of Lords Curzon and Halifax; has edited the posthumous papers and poems of the First World War poet Arthur Graeme West, and introductions to new editions of Patrick Hamilton's novel Craven House and the WW2 spy drama The Venlo Incident. He was a contributing historian to 1001 Days That Shaped The World. A fluent German speaker, he has guided adult and school tours to the battlefields of the Western Front, English battlefields and the Nazi death camps in Poland.





After leaving Oxford, Sarah Gristwood worked as a journalist specialising in the arts and women's issues. The author of two Sunday Times best-selling history books, she is a regular contributor to The Times, the Guardian, the Independent and the Evening Standard. Arbella, her biography of Arbella Stuart, the first cousin of Elizabeth I and heir to her throne, was widely acclaimed. She is the author of Elizabeth and Leicester, the story of the relationship between Elizabeth I and Robert Dudley, Bird of Paradise, a biography of the poet, actress and royal mistress, Mary Robinson, Fabulous Frocks, an illustrated account of the dresses that shaped twentieth-century fashion, and Breakfast at Tiffany's: The Official Companion, which marked the fiftieth anniversary of the classic film. In 2011, she published her first historical novel, The Girl in the Mirror, set in Elizabethan times, and Blood Sisters, her book on the royal women who brought the Tudor dynasty into being, was published in 2012 by HarperCollins. Sarah will accompany the tour for five days.





David Baldwin devised and taught courses for adults at the Universities of Leicester and Nottingham for more than twenty years, and is the author of six books about the personalities and events of the Wars of the Roses. He anticipated in an article published in 1986 that Richard III's remains would be found on the site of the Grey friary in Leicester 'at some time in the twenty-first century', and his biography of the King (Amberley, 2012) has now been reprinted in paperback with an additional chapter bringing the story up to date.





Dr Joanna Laynesmith is a medieval historian and writer and Visiting Research Fellow at the University of Reading. She is the author of The Last Medieval Queens: English Queenship 1445-1503 (Oxford University Press), which jointly won the Longman-History Today Book of the Year Prize in 2005 and the Women's History Network (UK) Book Prize in 2004. She obtained her doctorate from the University of York's Centre for Medieval Studies in 1999, and has taught at York, Reading and Oxford Universities. Her most recent article is about the mysterious Aelfgyva depicted on the Bayeux Tapestry. She is currently writing a book on royal adultery in Medieval Britain to be published by Continuum.





Josephine Wilkinson received a First from the University of Newcastle where she also took her PhD. She was formerly scholar-in-residence at St Deiniol's Library, Wales, Britain's only residential library founded by the great Victorian statesman, William Gladstone. She has also held an honorary post at the University of Glasgow. She is the author of Richard III, the Young King To Be, and an expert on Richard III. Her other books are Mary Boleyn: The True Story of Henry VIII's Favourite Mistress and The Early Loves of Anne Boleyn. She is currently working on a ground-breaking biography of Katherine Howard.





Before entering politics, Chris Skidmore worked briefly in journalism and as a historical researcher before going on to write his first book, a biography of the Tudor king Edward VI, in 2007.He published his second book, Death and the Virgin, in 2010 and his third, on the Battle of Bosworth will appear in May 2013. He currently teaches history part-time at Bristol University. Chris has been an active member of the Conservative Party since 1996. He has worked as the Conservative Party's Education Adviser and is a former Chairman of the Bow Group. Since being elected as M.P. for Kingswood, Chris has become an elected member of the Health Select Committee and is also the Vice-Chairman of the All Party Parliamentary Group on History and Archives. He has played a leading role in the campaign to promote the teaching of history in schools.





Siobhan Clarke has a B.A. in Modern History and has worked for Historic Royal Palaces for twelve years. She is based at Hampton Court Palace, where she trained as a Costumed Interpreter before becoming a H.R.P. Guide Lecturer. As well as specialising in 16th century dress she delivers tours and lectures on Hampton Court Palace and the Banqueting House, Whitehall Palace. Siobhan is an Associate Member of the Institute of Tourist Guiding and her experience includes education sessions and tours for schools, universities, travel companies and corporate visitors. She has lectured for the National Trust, the National Association of Decorative and Fine Arts and the Smithsonian Institution. (See www.thehistoryguides.com). Siobhan will accompany the tour for three days.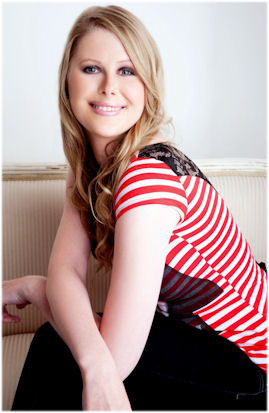 Nicola Tallis graduated from Bath Spa University with a first class BA Hons degree in History, and is currently doing an Master's degree in Public History at Royal Holloway College, University of London. At university she was one of two students asked to help begin an archive for the university, and gave presentations to large groups at many Heritage events in Bath. She has also given papers about sixteenth-century monarchy at several historical conferences. Nicola has worked for Center Parcs for four years, looking after guests' needs on a daily basis. She has been passionate about English history all her life, and is currently working on her first history book, a biography of Frances Brandon, mother of the ill-fated Lady Jane Grey. Nicola has completed an internship with the Interpretation Department at Hampton Court Palace, and also worked with the Curators to provide historical research for future projects. She currently works at Sudeley Castle, and was involved with many of the events organised there in 2012 to celebrate the five hundredth anniversary of Katherine Parr's birth. She featured prominently on BBC's Countryfile in April 2013, guiding at Sudeley.





John Marston has had over forty years experience in the travel industry, and he will accompany the tour in the role of Tour Director to ensure that all guests have information on hotels, restaurants, schedule timings, local information and baggage handling etc.. John has worked for major commercial companies including Land Rover, Jaguar Cars and L'Oreal Cosmetics, arranging world-wide travel for groups of between forty to over four hundred. His experience has included planning and booking trips, and personally escorting these groups. For Land Rover, John was in charge of their major U.S. dealer group, looking after a party of fifty executive guests and their partners, and arranging visits to London, Eastnor Castle in Herefordshire, the Duke of Atholl's estate at Pitlochry in Scotland, and Gleneagles Hotel in Perthshire, Scotland. This was just one of many launch programs that John has organised; his priority has always been to give the highest standard of personal attention to guests' needs.

Alison Weir Tours Ltd.